Welcome to the Soccer Post of Medford

Local Soccer is what we are about!

This Memorial Day Weekend ONLY!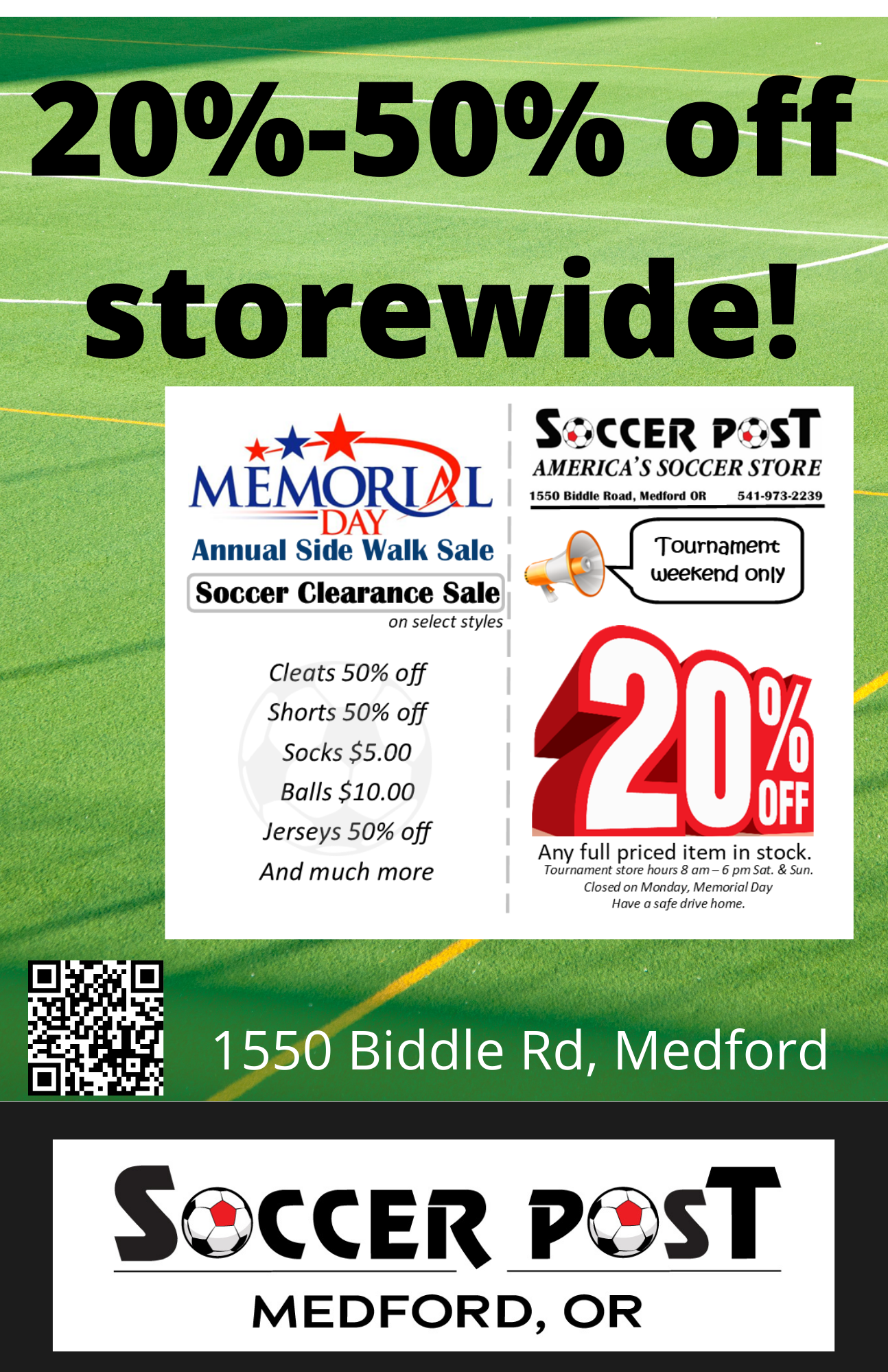 We are located at
1550 Biddle Road, Medford OR
in the Biddle Center
541-973-2239


We are open full hours again!

Our open hours of business are:

11 am – 4 pm Sunday
10 am – 6 pm Monday - Saturday


We are in this together.

Thank you for shopping local small business,
it makes all the difference to us.


Join our text club for the most up to minute sales and promotions.

Shop our Soccer Post warehouse on-line and
ship direct to your home.
Use coupon code MEDFORD for free shipping!


Soccer Post is the largest chain of soccer equipment stores in the U.S. Each locally-owned and -operated location sells high quality balls, cleats, team uniforms and all of your other soccer needs. Our extensive inventory includes brands such as Puma, Adidas, Kwik Goal, Xara, Nike and many more. Stop in today or contact us for more information -- we will help you find the right gear for your game.